With a blog comes exposure. Every month, I am asked if I could review products, some I like, some I don't. When I cover events, sometimes I stumble upon something exciting.
What's New? is a monthly product review designed to share and inform. If you come across new products you liked or disliked and would like to talk about them contact me.
1. Bonne Maman Peach Compote
Bonne Maman is a household name synonymous to Jam. Well known for its signature blue and red gingham lids. The Company has branched out with compotes, this time with a green lid.
The range includes apricot, cherry, rhubarb and peach. I got to taste the latter, it's fresh, not sweet at all and rather delicious. Though compotes are easy to make this is a really good alternative to home-made ones.
2 - Kettle Tortilla Chips
Here too we have a household name branching out. This time it's Kettle offering a new range: triangle shaped tortilla chips.

It's the kind of chips better enjoyed with a dip though they are fine shared straight from the packet which is rather large (160g).

Made from ground corn, the tortilla chips are not greasy and very crispy. There is nothing wrong with them but there is nothing great either. I had high hopes for Cool Sour Cream but my favorite was Sweet Chilli Salsa.

3- Lea +

Perrins and Tomato Ketchup Cheese
Clawson produces some really fine cheese. In a bold move the cie has launched a new range, some more adventurous varieties with the slogan "making the ordinary, extraordinary". The cheddar used is very bland which is OK but it means that you get an overwhelming flavour of Ketchup or Worcestershire sauce (it also exist in Tabasco flavoured). However all is not lost, with a bit of lateral thinking, grilled on toast and it all comes to its own as it works rather well.
RRP for the new varieties:
5 x 30g snacking portions RRSP £2.39, 140g pre-packed slices RRSP £2.39, 200g pre-packed wedge RRSP £2.39 and 1.3kg deli block.
Verdict: Not great as a snack but nice grilled.
4- Lakeland Medium Hemisphere Cake Pan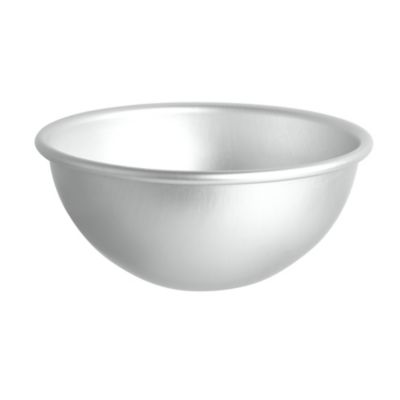 Here is another great company with a novel idea. This time, it's simply brilliant. At last a semi hemispherical metal tin which let's you bake all sorts of novelty cakes.
Bake two halves and you get the perfect sphere, think planet, football, ladybird. It's fun, it conducts the heat really well so the center is nicely cooked too despite the depth. Grease the tin and cake will come out easily. Just one word of advice being round the balance is precarious, make sure that it is not filled up to the very top.
Using this, I discovered that I am rather a good cake baker, sadly the art of decoration still escapes me, My teapot birthday cake was a picture, not one that I could share. Pebble Soup has a reputation to keep.
Exclusive to Lakeland £6.99.
Verdict: Thumbs up and a gold medal
Disclaimer: thank you to the various companies for sending me sample to review. Words and opinions are my own.