Welcome to the first Inheritance Recipes Challenge
Inheritance Recipes
is a challenge celebrating dishes that food bloggers cherish. Recipes which have been passed down by a family member, a friend, through an ancestral culture
and
dishes which you would like to bestow to future generations.
August theme is Cool Recipes. We would love to see your summer recipes. Cool recipes, easy to prepare or/and don't need cooking.
Choose recipe(s) you've inherited from friends or family or one you would love to pass down to the next generation. To say thank you for entering we have a prize for you.
Janice as in

farmersgirl.blogspot.com

and long standing food-blogger will be our friendly judge. The lucky winner will be sent
a Cake Pans Set by Lakeland our prize provider this month -Postage restricted to UK only-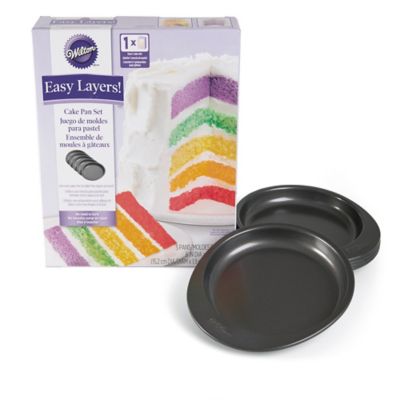 About Lakeland
Lakeland is a household name. a chain of kitchenware stores and online which celebrated their 50th anniversary, last year. It is still based where it was founded in Windermere in the Lake District and has not lost its family business approach. Personally, I love Lakeland products, for me the brand name is a sign of quality moreover the people working at Lakeland are genuine and highly professional so it was a delight when they agreed to be our first challenge's prize provider.
are show stoppers, mille-feuille, sandwich cakes and black forest gateaux often make as layer cakes. Did you know that the first layered cake was recorded in 1872, of course we don't expect your recipes to date back to the 19th century.
HOW TO ENTER?
Please, Link your recipe back to Pebble Soup and Coffee 'n Vanilla -
Grab
one of the pretty Inheritance Recipes badges, display it on your post,
• Up to two recipe links accepted per blogger, so long as each one fits the month's theme. Feel free to link up to past posts but please add the links to our websites and the

Inheritance Recipes badge

too.
If we are using the linky
•

Send your recipe URL to the host email address (in August pebblesoup at gmail dot com) including your own email address, the name of you recipe and the blog-post link. Closing date is the 24th

of each month
If you feel like sharing via Twitter to promote your recipe, please add @solangeweb and @coffeenvanilla #InheritanceRecipes

and we will retweet.
•
The winner will be announced at the end of the month via Twitter and on the host post. Entries from bloggers all around the world are accepted but but unfortunately the prize can only be shipped to a UK address.
• And if you have not done so yet, have a look at terms and conditions here
We can't wait to see your Inheritance Recipes.
Reminder The theme for the first Inheritance Recipe challenge is Cool Recipes, deadline 24th August, we would love to see your summer recipes and recipes which are easy to prepare.